Ryan Reynolds & Scarlett Johansson: An "Emotional Rollercoaster" Reunion
Heads turned at L.A.'s Chateau Marmont last week. That's because
Ryan Reynolds
and
Scarlett Johansson
, who filed for divorce late last year, walked in.
Together.
Scarlett did most of the talking in "a rollercoaster conversation," according to reports. She would at some points smile, then appear to fight back tears.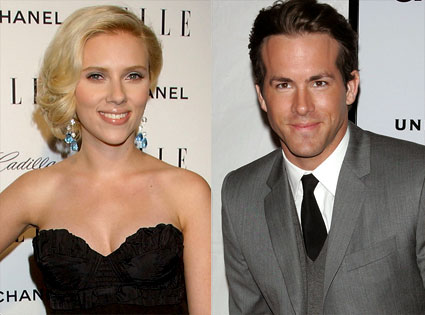 Turns out it wasn't just a nightcap, either. The pair also dined at L.A.'s Little Door earlier that night and "seemed comfortable," reports a close source.
"There are no plans to reconcile, but they're still close," adds an insider.
There are also logistical matters better resolved in person: "They have divorce details to work out, they'd rather do it face-to-face than in some office."
Ryan has been linked to Sandra Bullock, falsely, while a rep for ScarJo denied that she's dating Jason Sudeikis. She was also seen with Justin Long.
THG