Bachelor Bimbo Brouhaha: Gia Allemand, Vienna Girardi Trade Accusations on Twitter
Gia Allemand
and
Vienna Girardi
both vied for Jake Pavelka on The Bachelor, but it's another gentleman from the franchise who has them both in a Twitter tizzy.
Wes Hayden, Jake's competition for Jillian Harris on
The Bachelorette
, and who later wooed Gia on
Bachelor Pad
, was rumored to be dating
Vienna Girardi
last week.
While Hayden denied the rumor, it didn't sit well with
Gia Allemand
.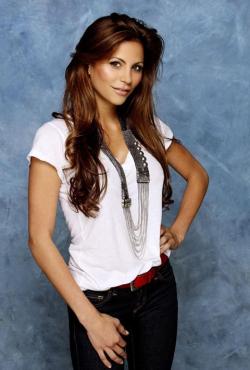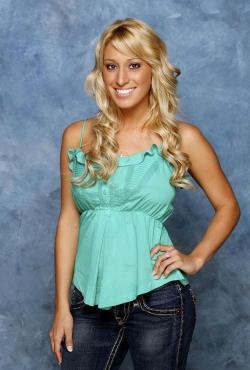 Gia (left) finished third on the season won by Vienna Girardi.
"I guess I can hope to be
The Bachelorette
now that Wes is dating
Vienna Girardi
!" Gia Tweeted Tuesday, half-seriously lobbying for the lead role this summer.
"It's sad that people make up lies (
Gia Allemand
) that I'm dating someone to get sympathy and attempt to become
The Bachelorette
,"
Vienna Girardi
replied.
Gia's reply: "[You are] a bad friend [and] everyone saw you guys at the reunion and in Texas. And [you] approached me. Hope they got it on camera."
"The world already knows [your] true colors."
To which
Vienna Girardi
hilariously replied: "
I hope they got the entire conversation on video especially the part about you sleeping with Mario Lopez. Have a nice day!"
Well... there you have it.
Vienna, who was engaged to Jake for about 12 minutes, may or may not be dating Wes, who broke up with
Gia Allemand
, who may or may not have boned Mario Lopez.
No clue why ABC would choose either of these nut jobs when they can have Chantal O'Brien or Emily Maynard, but there's always
Bachelor Pad 2
...
THG