A friend of
Lindsay Lohan
's named Adam Case has found himself at the center of ongoing Palm Desert, Calif., police efforts to really stick it to her.
Unfortunately for the cops, he's squarely on her side.
Hours before
Lindsay Lohan
allegedly battered Betty Ford staffer Dawn Holland, she was hanging out in a hotel with Adam Case, a fellow rehab patient.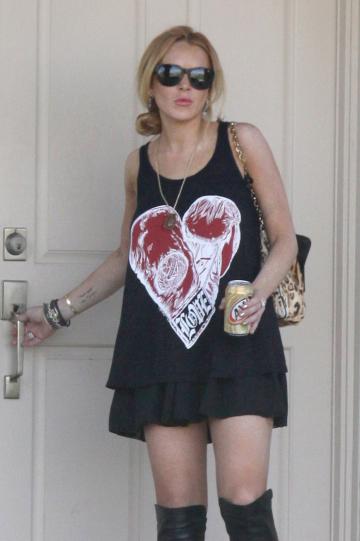 A HARD CASE: Adam's got Lindsay's back. [Photo: Pacific Coast News]
Cops Probing Lindsay Lohan Case Badgering Friend; Adam Case Stands By Troubled Star
Case had spent a lot of time with
Lindsay Lohan
recently, and saw Lindsay's now-infamous altercation with Holland - he's the one who dropped her off late.
Palm Desert cops are convinced
Lindsay Lohan
was drinking in the hotel room, that Lohan attacked Holland and that Case could help them prove both.
Not so fast.
Cops got a statement from Case that very night, and he backed up Lohan's side. Dissatisfied, cops went back to Case and grilled him again.
That's not even it. Days later Palm Desert cops went to Case yet again and interrogated him over what Lindsay did in the hotel room Dec. 12.
Specifically, whether she consumed alcohol.
Lindsay Lohan
insists she was clean, and Case said he never saw her take a drink. Cops pressed Case to get a copy of his hotel bill, but he refused.
As for what happened in the hotel room, Case says
Lindsay Lohan
spent a long time her hair, then hung out with him and a few other friends.
Looks like a witch hunt and nothing more. Much as the cops would love to find evidence of
Lindsay Lohan
drunk, our girl was A-O-K! (THG)