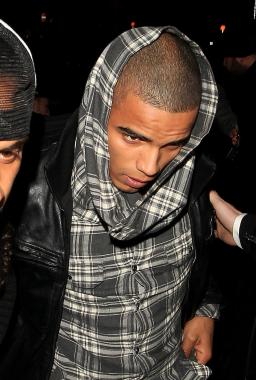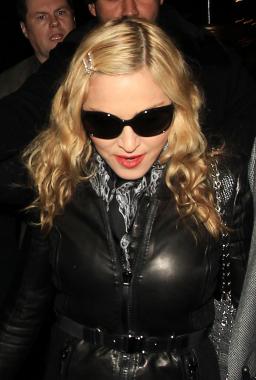 MADHIM: The queen likes 'em young. [Photos: Pacific Coast News]
Brahim Zaibat: Dating Madonna!
Is
Madonna
dating
Brahim Zaibat
? That's the rumor going around, and it looks to be the case. We've got a picture of her (young!) new boy toy right here!
Madonna
and
Brahim Zaibat
spent the night partying at Aura nightclub in London last night. Earlier on, the new couple dined at Automat Restaurant in Mayfair.
Brahim Zaibat
, a 24-year-old French breakdancer, confirmed he's dating her to the UK's Daily Mail. Good enough for us. Here's Jesus Luz's replacement. (THG)