Look out,
Brad Womack
. You've got major competition in the bachelor department.
Maksim Chmerkovskiy
has confirmed that he's starring in the Ukrainian version of the ABC reality show. On his website, the professional dancer - who has been linked in the past to
Dancing with the Stars
contestants and fellow pros - says he turned down the American Bachelor and writes:
"This is the first thing in a VERY LONG TIME that I'm doing for ME. For the first time I don't really care what people think. First time that I'm not being 'judged', 'placed' or 'criticized.'"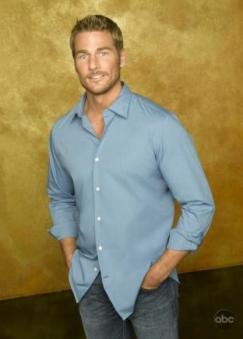 Brad Womack vs. Maksim Chmerkovskiy: Battle of The Bachelors!
Filing has wrapped on Maksim's season. While we wait to see if he found love, though, we need to know: From which of these studs would you rather take it? (THG)