Two simple sentences have landed
Adam Lambert
in a bit of trouble.
Yesterday, the singer - likely motivated by the recent struggles of
Amber Portwood
- Tweeted that
Teen Mom
is depressing to watch.
Today, he was took to the social network again in response to the reaction of some of his followers, many of whom apparently took issue with
Adam Lambert
's stance. He wrote: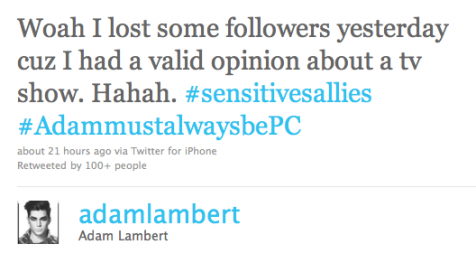 Adam Lambert Responds to Teen Mom, Twitter Backlash
Adam Lambert
was more than just snarky, however. He was also explanatory, adding:
"I'm not saying that all teen moms are white trash. Don't misunderstand. Yet, most of the ones on that show seem to be. I do, however, think they're are being exploited a bit."
They are being well-compensated, of course, as Amber made $280,000 from MTV last year. What do you think of
Adam Lambert
's statements? (THG)