Mariah Carey Expecting a Boy ...
Mariah Carey
and
Nick Cannon
, who are expecting twins this spring, are having a boy and a girl, a source confirms. The best of both worlds, you could say!
The parents-to-be have been cautious about revealing too many details about the babies since the pair had a "long journey" to parenthood, Cannon said.
But he and
Mariah Carey
are preparing for the arrival of the twins' by "decorating and designing" the babies' nurseries – one in Los Angeles and one in NYC.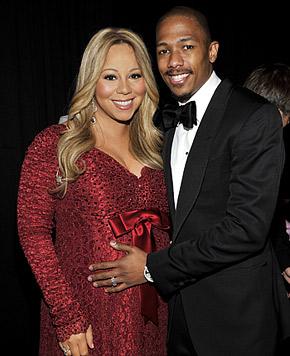 The parents-to-be are coming down the home stretch.
Meanwhile, Cannon says that his wife is in nesting mode, has been cooking up a storm and trying to stay active with daily swims. Stay healthy,
Mariah Carey
!
THG