Lindsay Lohan Necklace Caper: Criminal Charge and Probation Violation Likely
Lindsay Lohan
could be in for a world of hurt after the LAPD forwards the file on her alleged jewelry heist over to the D.A.'s Office later today.
Sources close to the LAPD investigation say the case against her is "strong." One goes farther, saying that criminal charges being filed is "likely."
In addition to the seriousness of this offense on its own merit, there's the additional complication brought about by her existing probation.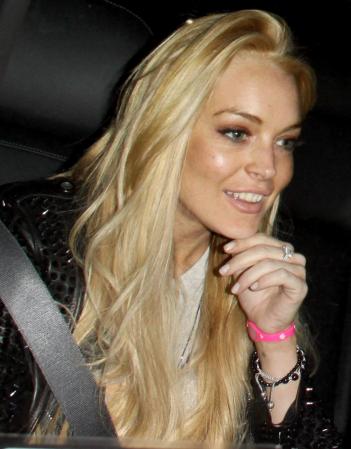 SO SCREWED: Jail could be a-callin' for LiLo after this stunt.
If you missed it, a shop owner in Venice, Calif., filed a police report accusing Lohan of stealing a necklace, valued at $2,500-plus, from her store.
Evidence: Surveillance footage of
Lindsay Lohan
wearing the necklace in the store and a photo of her wearing the one-of-a-kind necklace a week later.
Oh, and one of her "associates" turning it over to the cops this morning. In short, she's royally screwed without one heck of an excuse/lawyer.
As far as her probation is concerned,
Lindsay Lohan
visited the L.A. County Probation Department in Santa Monica today for a sit-down with her P.O.
Lindsay Lohan
is on wafer-thin ice as the necklace ganking could be a felony and grounds to violate her probation, which probably means time in jail.
Guess they don't treat shoplifting compulsions at Betty Ford.
We will keep you posted on how the authorities proceed with the case, as well as what excuse the troubled star attempts to use this time.
THG