Justin Bieber and Selena Gomez Hold Hands, Go Public
Justin Bieber
and
Selena Gomez
have gone public with their relationship.
Granted, these two were snapped getting awfully cozy on a yacht last month. But those were candid pictures.
And, yes, we watched videotaped evidence of the duo on a movie date a couple weeks ago. But friends of the opposite sex have been known to attend films together without any romantic entanglements involved.
This finally ends all discussion that
Justin Bieber
and
Selena Gomez
are merely pals, though. The singers, well aware of the cameras around them, held hands as they strolled along Santa Monica pier yesterday. There was some serious eye-gazing going on, as well...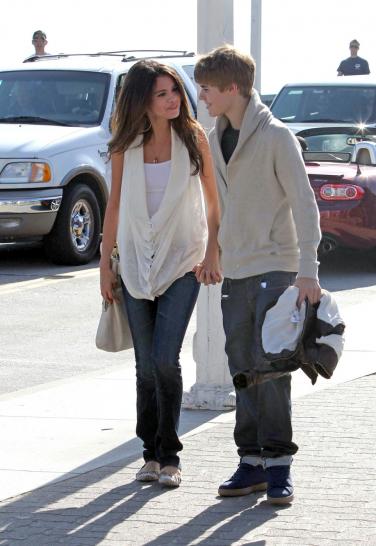 Please, Beliebers, do not threaten the life of Selena Gomez over this photo [Pacific Coast News].
thehollywoodgossip